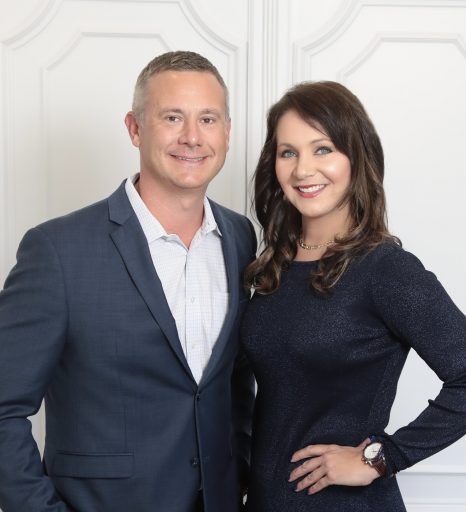 Together, Let's Get You a Home in Austin, Texas!
With decades of experience, you're in the best of hands by hiring Joseph Ensor, Broker and his team of real estate agents serving Austin, Texas and the surrounding cities.
Collectively known as Ensor & Co. Realtors, each agent brings a unique perspective and breath of knowledge to meet our vast array of client needs.
Rest assured, that if you're looking for a home in Austin, a ranch in the surrounding areas, or an investment property with specific requirements, you can count on Ensor & Co. Realtors to represent you.
Search for Austin MLS Listings
There are lots of local and nationally-used websites out there to search for Austin real estate. The problem is that many of these sites either provide old data, or end up being very cumbersome to use, or they force you to sign-in in order to provide you with basic information about the Austin MLS listings. That might have worked for consumers in 2003, but not in 2023 and beyond.
With all that in mind, we found and integrated the most accurate tools available to the public (which connect directly to the Austin Board of Realtors data feed) and integrated it into our website. You'll love using our customized, searchable maps to find Austin homes for sale — you'll find the data provided to be comprehensive, accurate and fun to use!
Once you find a home or a property that you would love to see in person, simply message us for more details on the property and we'll setup a stress-free showing!
The Austin MLS listings on our site are updated every few minutes from the ABOR RETS feed, so you'll find the accurate, up-to-date info on Austin MLS listings. When you are ready to request additional information about a property, our team of skilled agents are here to help.
Our team of Austin real estate agents are experts at helping buyers and sellers make educated and smart decisions. But our ability to get the most value for our clients is where we excel. With decades of combined experience, we provide our clients with expert advice and the confidence to make the right move. Want to learn more about us? Review our biographies and find out why we are so passionate about helping others.
Recent Reviews of Ensor & Co. Realtors
Here are a few recent reviews of our services by our trusted clientele:
Ensor & Co's Featured Real Estate Listings
Here is a quick glance at our active listings in the Austin MLS. Often times, have many other listings, usually as private pocket listings. Please inquire with us for details.
"Highly likely to recommend" – Sherri and Andy S.
This was the first time for us to buy and sell houses, as we built our first house. This was a very different experience and we really needed some expertise. Ensor & Co. Realtors are awesome. They gave us all the information we needed, had great communication with us and helped us every step along the way. We have become close friends and will be sad not to talk to them daily. They walked us through every step and we are thoroughly impressed with their knowledge of the area, negotiation strategies, real estate market and other realtors. They have great relationships with other realtors and that is hard to come by. They sold our house in 8 days and helped negotiate our closings on the same day. Every buying and selling of a home has issues that come up, but I'm so glad that Ensor & Co. Realtors were there to help us with it. We are thrilled with our new home and would highly recommend using Ensor & Co. Realtors for any realty needs. We will use them in the future but hope to never move again – ha 🙂
"5-Star Review from Relocation Buyer Client in Leander, TX" – Cooper and Anne Y. Buying a home with Joe took all of the stress out of the process and we really felt taken care of. From the initial call to introduce himself through closing, he was nothing but a top notch professional that really cared about us and making sure the home buying process was as smooth as possible. He has incredible knowledge of the Austin real estate market, is super friendly, and overall made us feel valued and taken care of. He also did everything to protect us and get us the best deal possible. I will 100% use Joe for any and all Austin real estate needs moving forward and will recommend him to anyone looking to buy or sell a home. This guy is the best!
"We hired Joe Ensor and it was the best decision we could have made." – Jamie and Mike
Somehow, after learning that we were pregnant and going to start a family, we decided that it was the perfect time to sell our 3br/2b condo and upgrade to a stand-alone family home. While I can't say that the timing was the best choice, Ensor Realtors made the process so seamless with their expertise and professionalism. To begin the process, they had a professional stager come in and walk us through exactly what we needed to do in order to make our home the most appealing and draw the best offer. From there, they maintained constant contact with us, as we got ready for their photographer. The photos were amazing and we were astounded by the response. From the white picket "For Sale" sign to the blog that they wrote about our house, they are 100% the reason that we received a full price cash offer within a day of listing with them. We were so impressed with their process that we also went through Ensor Realtors to purchase our new home. With the help of their daily updates on the MLS website that they sent directly to our inbox, they maintained such patience and helped us to find our perfect family home in our perfect neighborhood. From beginning to end, they made the process an excited, upbeat, and professional experience. We cannot recommend Ensor & Co.Realtors enough!
"Joe Ensor and his team were fantastic with the sale of my home…" – Don H.
Joe Ensor and his team were fantastic with the sale of my home, they created a great marketing package, priced it well and we had an accepted offer in a day. They even helped with the lease hunt, which I was able to complete in a day thanks to their great prep work. Because of that experience I engaged Ensor Realtors again for a home purchase. They were wonderful through the whole process. Their agents met me at homes quickly when they became available and never wasted my time with homes that didn't match my needs. When it came time to make an offer, they put together such a great package the sellers jumped on it. Further, they provided great assistance throughout the close, and helped me close in under 30 days!